To dear smokers, cigars are always beside us when we have a hard time , when we want to enjoy, relax, and Savor Your Cigar. Even when we don't have anything to do, we still choose to smoke them. So isn't it better to smoke it elaborately and cherish it?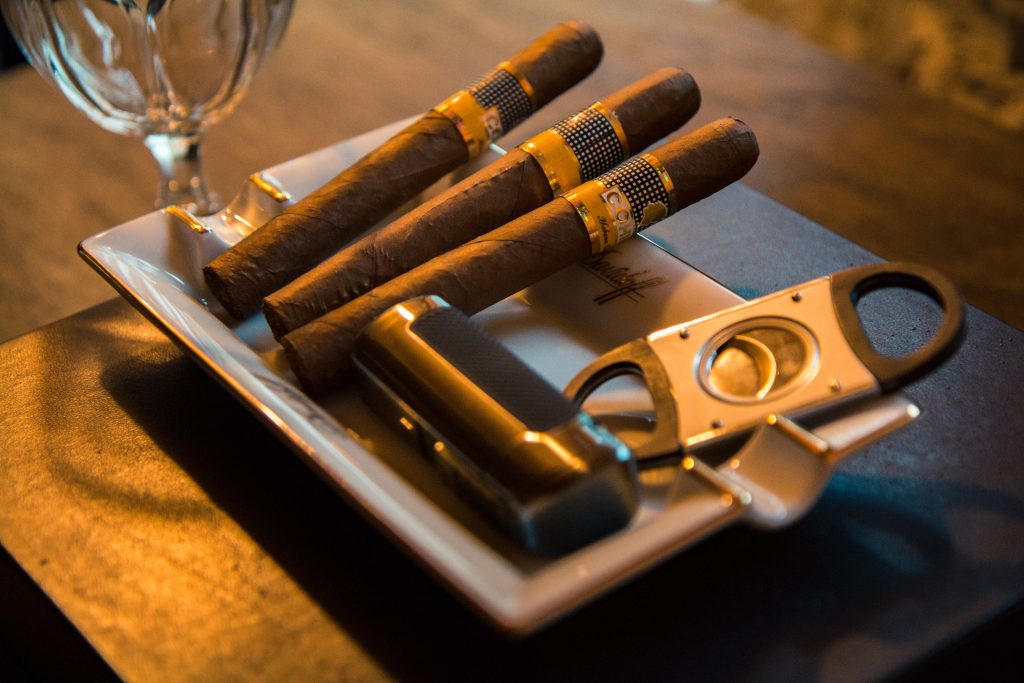 Find your favorite.
If you are a beginner, one thing you should do is look at cigar information. Look at how different each type is and which is suited for a new smoker. You can try famous brands such as Cohiba, Padron, Montecristo, and so on. But if you're a cigar smoker for a long time, I guess you already know which cigar is suitable for you and which flavor you much prefer.
Finding your favorite cigar's brand or flavor is one of the most important things because smoking makes you enjoy and relax. Smoking the one you like or the one that is proper for you, it will be better than getting the one you don't know anything about and maybe it will ruin your experience.
Choose to cut.
After you have found your favorite, it's time to smoke. Many people are confused about the first step of smoking because they have to choose between cutting or punching their cigars. How do they know which way will give a better smoking experience? So, in this description, I have a brief piece of advice for you.
Personally, I recommend the cutting method. First of all, you can choose your cigar cutter because different cutters suit different smokers, depending on the experience of cutting and smoking. The merit of cutting is that we can fully get the cigar's flavor because the hole will be wider than the punching method. The cutting won't destroy the cigar's structure. However, you should cut them in the perfect way. The estimated cutting distance from the head has to be 3 – 5 millimeters. If you cut it too deep, the wrapper might loosen. And please remember, when it is cut, it should be torn at one time.
Do not overlook lighting.
Lighting is also very essential. Some of you overlook this step, but you will change your mind after reading this advice. We can say that a lighter is a popular item for cigar smokers, but some kinds of lighter can damage the cigar flavor, so you have to choose the proper tool for lighting. Your smoking experience has to be perfect!
I would recommend 'matches', especially wooden matches. You can choose the brand and the price you can afford. A tip when you use it, is you should let it burn the stick for a bit before you light the cigar, unless you get the sulfur taste and it will ruin your mood. However, if you don't like to use matches, you can use a cigar lighter such as Zippo, Vertigo, Xikar and other brands that won't destroy much of your cigar structure.
Smoke slowly and savor your cigar
As we know, there is no exact rule on how long we should smoke a cigar but we can see some techniques to savor our cigar. Slowly, smoking will give you the experience you should deserve from cigars. Smoking cigars is considered relaxing, calming, and savoring, so if you rush with it, I think it's not a good idea. You should spend time with it and enjoy the moment, but smoking too slowly can give negative results too.
Normally, smoking a cigar takes around 1-2 hours depending on the size, and sometimes longer. The advantage of gradually smoking is your cigar won't be bitter from overheating, so it won't damage its structure. Furthermore, you will have time to impress your exclusive cigars' aroma and flavor because different types of cigars give different experiences.
Stored properly.
Cigar lovers, you should know how to keep cigars properly, so when you pick them up to smoke, the cigar will still have a good flavor and good quality even if it was kept for a few weeks or a few months.
A cigar should be kept at 65°F to 70°F and about 65-75% humidity. If you don't store them at the proper degree or proper percent of moisture, it will result in losing flavor, and getting too dry, which makes the cigar more fragile or too damp, which makes the cigar more difficult to smoke, and the worst thing such as mold growth will happen. And another option is to buy a humidor so it will be easier to store your cigar.
Nevertheless, as I have said, there isn't an exact rule for smoking cigars, but this is just advice I would love to present.
I hope you have a great experience with your cigars. Catch you later!