As much as we would all love to indulge in a top-shelf cigar regularly, we know it costs a pretty penny. Unless you can sustain that, then, by all means, do so. Stick around for this one, though. Many premium cigar smokers love the quality smokes, and a lot of the time, there aren't many quality options besides the very best at lower price ranges.
What is the occasion? Are you puffing the cigars intimately or sharing them in the company of friends on poker night? Before we get into the affordable alternatives for expensive cigars you should watch out for, put these considerations in your pipe.
Pinching pennies here and there, all the robbing Peter to pay Paul will be for naught if you don't vibe with the taste and flavor of the cigar you are buying. Take your palate into account. Don't you know what you like? Cool, no problem.
You can develop your taste inclinations over time, understanding different metrics such as strength, finish, texture as well as your quirks. Knowing what you don't know you need to know is vital when looking for affordable alternatives for expensive cigars.
Discounts can be your best friend. Commonly referred to as the clearance aisle or the blowout bin, this is where you need to keep your eyes peeled and ears cocked. While finding the grade A-brands in this part of the woods is rare, you can find many other high-end brands.
For instance, when a brand experiences a lull or dip, a discount is added to help stimulate inventory flow. That is where you need to be. Strike when you find a good deal and secure for yourself a box or three.
We've done time so that you can do the crime of enjoying yourself on a budget. Here's a list of affordable cigar alternatives for expensive cigars you know and love. Different cigar sizes from mild to medium to full-bodied cigars, we got you covered.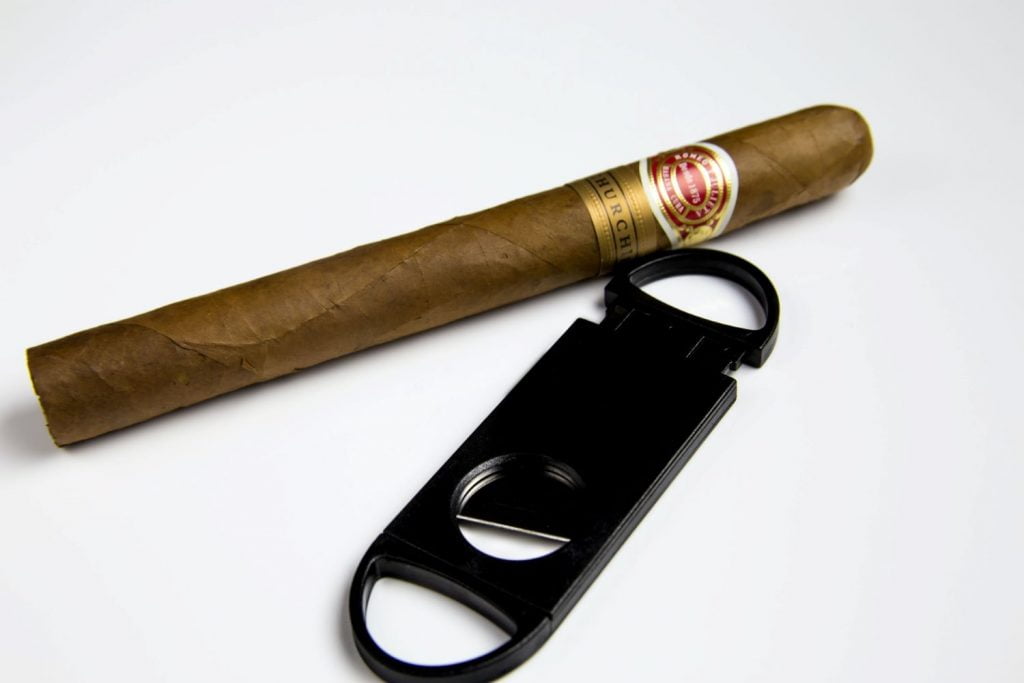 C.L.E. Connecticut: For Best Cigar Alternatives
Famous for the creation of the hefty-bodied cigar Camacho, Christian Luis Evora is no stranger to the game. Davidoff bought out his brand, and he took a sabbatical. He came back, launching a new company with his initials and rolling out mild chill Honduran, sporting a sizzling aroma and tangy taste.
Padrón Dámaso
Namesake to Jose Padron's grandfather, who started the family enterprise, the Padron Damaso takes a sharp turn from its ubiquitous Nicaraguan style puros. Rolled in an Ecuadorian wrapper, it is subtly smooth.
Macanudo Mao
Historically, a mildly flavored Jamaican smoke manufactured by Cubans, currently the Macanudo is prevalent in the Dominican Republic. A fresh rebrand and bespoke packaging in various varieties stand out more than the Macanudo Mao, which maintains the tender smooth feel while conferring a spice dash to the filler.
Hamlet 25th Year
Hamlet Paredes, an expert Cuban cigar, fashioned some of the most infamous brands in all of Havana for over 20 years. So exceptional he got that he could dispense with rolling molds and roll with surefire surgeon precision. After stints as a marketing agent for Habanos, he emigrated with his family to the United States. In celebration of his 25th year as a cigar extraordinaire, he displayed his versatility by unveiling the Hamlet 25th Year, a more potent mild mix of spicy-sweet Cuban seed.
Plasencia Alma del Campo
Plasencia Ama del Campo was introduced in 2017 as a stronger medium flavor cigar, the curtain-raiser of what would become a five-part cigar rollout. Constituting a singular Nicaraguan makeup from wrapper to filler, it embodies the rich tapestry of vintage quality sporting a chocolatey cedar feel.
Fonseca Classic
You would think that the Cuban variant of the Fonseca Classic is stronger. On the contrary, this Dominican specialty utilizes a three-year-long aging process with a remodeling of the filler and binder technique used in previous builds. It is encased by a red & gold band stored in cedar boxing.
Winston Churchill–The Late Hour
Winston Churchill was a big cigar aficionado. He loved his gin with Romeo y Julieta. However, he cracked a newer Davidoff release for his late-night whiskies, the Winston Churchill The Late Hour. It has a top-notch constitution of spicy Nicaraguan Condega Visus leaves bound by Dominican Visus filler, bound by the dark, sleek sheen of the Oscuro Wrapper from Ecuador. The leaves underwent a six-month maturation process inside whisky barrels to round off this executive release.
La Aurora ADN Dominicano
The special tobacco in this full-bodied cigar undergoes fermentation through tight compaction and compression in palm fronds. It is built in tandem with Cameroonian filler, a hybrid Dominican/Nicaraguan/Pennsylvania filler encased in a Dominican tobacco wrapper. A single leaf of the andulo goes perfectly with a nice scotch.
Ashton VSG Cabinet Selection
The Ashton Virgin Dun Grown is made by Arturo Fuente. Its darker oil-based sheen is atypical of regular Ecuadorian wrappers that grow under constant cloud cover. The Dominican Seco long filler used is subjected to a rigorous five-year aging and maturation process. This includes a six-month cedar aging after which the cigars are pressed and then artificially aged for two months in a cool atmosphere.
Arturo Fuente Don Carlos Edición de Aniversario
Taken from the limited-edition Don Carlos Fuente cigar's personal stash, this cigar is a unique vintage. It remained a secret part of his estate until 2017. He and his specially chosen rollers would spruce up the tobacco's vivacity and depth by adding some more leaves from his choice of legendary tobacco. The make of its wrapper is in concert with the Opus X, sun-grown Cuban Cohiba.