These are some huge cigars!
With a 70 ring gauge, this is going to be like smoking a pipe.
The team at Cigar Emperor have smoked 70 ring gauge cigars before.
If you smoke it the same way that you smoke regular sized cigars, you are going to have a really tired mouth.
So the best way to smoke them is to smoke them like a pipe. Just draw on the hole made by you.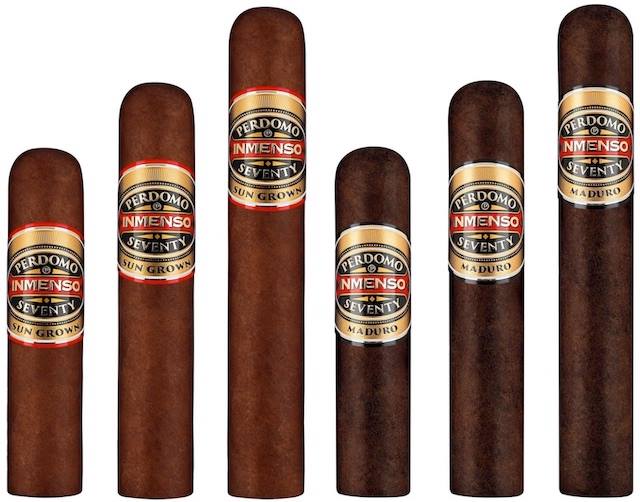 Punch cut them, don't do a straight cut as there will be too much tobacco.
You could try a v cut too. We recommend a punch cut with a bigger diameter hole for you to draw the smoke out easily.
Bigger cigars have been rising in popularity but for us, we feel that a perfect size is 54.
That doesn't mean these are bad cigars!
The beautiful thing about cigar smoking is that you decide what you like and enjoy.
And there are those who enjoy bigger ring gauges.
To find out more about this new release from Perdomo, you can check them out at their Perdomo Inmenso Seventy cigar page.
Would you like us to distribute this size in Thailand?
Let us know by sending us an email at "thailand at cigaremperor.com"