If you're a cigar lover, you must be wondering what to know about counterfeit Cuban cigars. You know how easy it is to be gullible and fall into the ready trap of counterfeit cigar sellers. Finding counterfeit Cuban cigars isn't hard.
You can always find plenty of them on websites. Almost 90% of the cigars on the market are fakes. If you're keen on saving your palate and your money, then you should figure out how to spot a fake Cohiba behike.
Here are some tips that point you in the right direction.
The Price
There's nothing like a cheap Cuban cigar, and the first Cuban cigar test you should subject your purchase to is the price. Cohibas are either expensive or very expensive. Even if you purchase yours in Cuba, where you may end up paying almost 35-40% off of the retail price, you'll never find anyone offering you genuine ones at a bargain. If they do, that's the first alert that they're fakes.
Here's an example that'll help you understand how the fake cigar market works. The Cohiba Esplendidos are one of the most counterfeit cigars sold. This cigar is typically sold for at least $30 while it goes for $20 in Cuba.
A whole box of these cigars will cost you $500 in Cuba and $750 elsewhere. If you get an offer to buy a box of Esplendidos for between $100- 200, or $50 in Cuba, you're dealing with a counterfeit product, and something is likely wrong with it. 
The Type Of Box
The type of box your cigars are displayed in will give you a clue as to whether you got legit Cuban cigars online or not. There are three things to look out for when figuring out the correct box type.
Fake Cuban cigars or any other counterfeit will always come in a wooden box with either a glass or plexiglass cover. In most cases, it's the Cohiba brand in these boxes. Authentic Cuban cigars don't come in containers with a glass or plexiglass cover, and if you find yourself looking at one, it's counterfeit.
The color of the box that holds your cigars can give you plenty of information on your cigars' authenticity. If you've been wondering how to spot a fake Cohiba behike, one of the tell-tale signs will be a box that's un-lacquered on the outside. Unless the box is for special editions, it's likely a fake.
The opening mechanism of the box. Some cigar box mechanisms will allow you to close the box firmly, and they usually have a logo on the top. Counterfeit boxes will not have the correct logo print. The logo will look poorly printed and very rudimentary.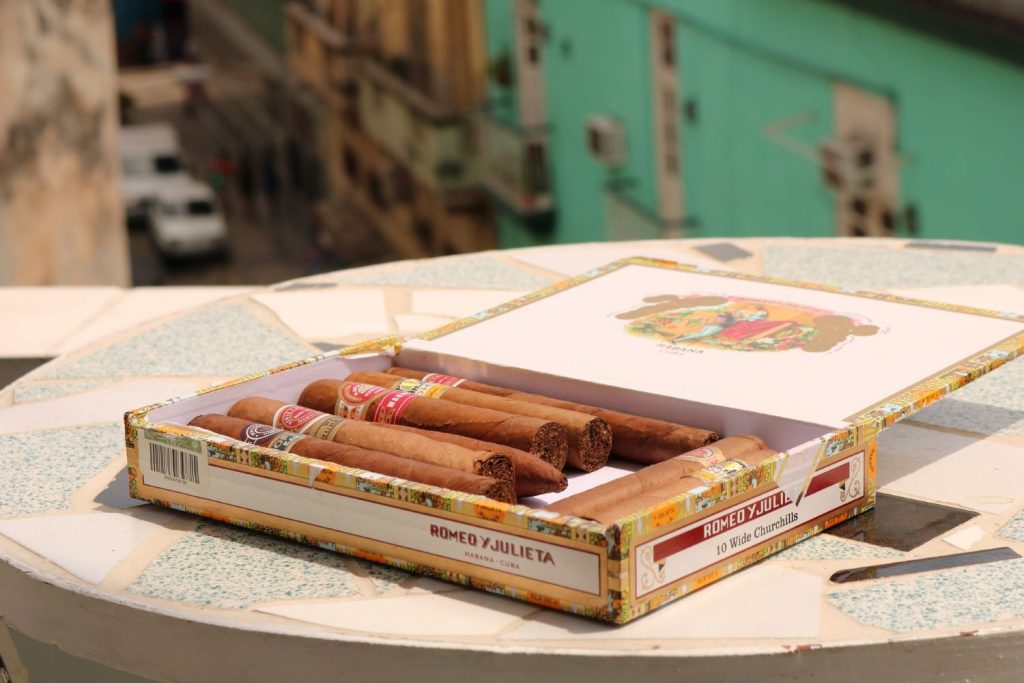 Scent Of the Box
You can always tell the authenticity of a cigar by the smell that emanates from the box. If you're serious about what to know about counterfeit Cuban cigars, you should take this element seriously. Your cigar box must produce a rich and intense tobacco scent.
If the smell that's coming from the box isn't tobacco-like, then the cigars themselves could be made of banana leaves. The next time you consider asking, "are fake Cuban cigars good" or "are fake Cohibas any good" think about how useful it would be to smoke banana leaves.
The Warranty Or Cuban Seal State
One Cuban cigar authenticity check you should never ignore is the Cuban seal state. This seal was first introduced in 1902, and it's hard to find a box that doesn't have it. The seal is usually placed on the cover of the box or right on the box. The seal has a serial code on it, and the seal itself will react when exposed directly to ultraviolet light.
From 2009, there have been changes to the seal to ensure added security. If you look closely, you'll see a hologram on the right side of the seal. The serial code is also now placed on the left side of the seal and is opposite and parallel to the hologram. After 2010, the seal had some changes, and rather than having rounded ends, it now has an oblique cut.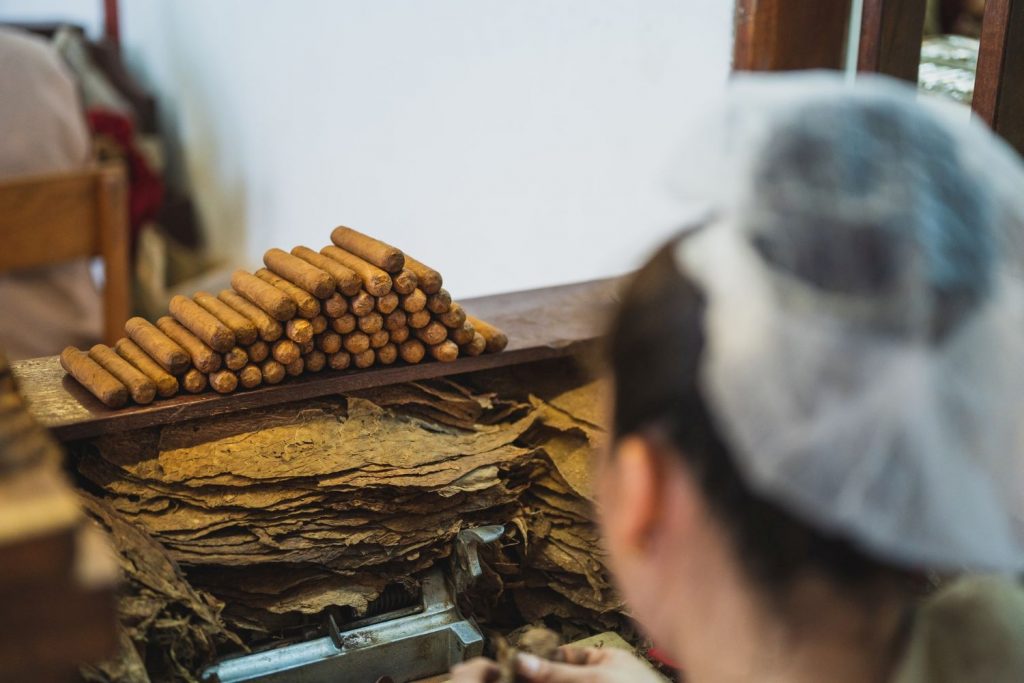 Documentation
To determine whether you have an authentic box of cigars, there must be documentation inside the boxes. The documentation will differ depending on whether the box holds limited edition cigars, regional cigars, or regular production.
There should always be a small piece of transparent paper that shows how to preserve your cigars properly. The sheet of paper is written in English, French, Spanish, and German. In 2012, an added inscription had the "DOP" seal. The writing can be found on the top right side of the sheet of paper. The paper bears the following dimensions:
Width: 69mm, length: 104mm. 
Cigar Analysis
Before you make your final purchase, you must examine the quality of the wrapper. If you're buying Cohiba cigars, the head of the wrapper must have a triple cap finish. If that's not what you have, you're most likely looking at fake cigars.
Conclusion
There are plenty of fake cigars out there. We hope that the information we've provided on what to know about counterfeit Cuban cigars will help you. Remember to check the cigar foot. Check how the foot has been filled and whether the cigar has holes in it. If it does, it's a fake.