For a newbie, before you get into the world of cigars and all it entails, it might be daunting, to say the least. For starters, it is imperative that you get acclimated to the taste of cigars. For the most, it's not your regular tobacco.
Hence, it is advisable to get started on something mild flavoured. Please take note of the following pointers before we get into the best cigars for beginners.
Start on the right footing; you always remember your first time. So for better or worse, get a good quality cigar. Pick the brain of a local tobacco connoisseur, or even better, scour the internet for resources on the best cigars for beginners.
Find the perfect cigar for you. Machine-grade cigars come highly discouraged for a novice. Stay away from them: for the most part, they are pretty lousy.
Humble beginnings; the Cuban vintages will always be there. An argument can be made that starting on a high note will refine your palate and set you up to a legitimate aficionado in the future.
We would advise you to get started on a prize value cigar, affordable, and of good quality. Begin with mild intensity; do not skip the natural progression. Start mild, then medium, then full. Full-bodied cigars are very strong and can overwhelm a newbie.
You might even experience nausea and other cigar sicknesses. Make sure you know what a cigar smoker needs to know.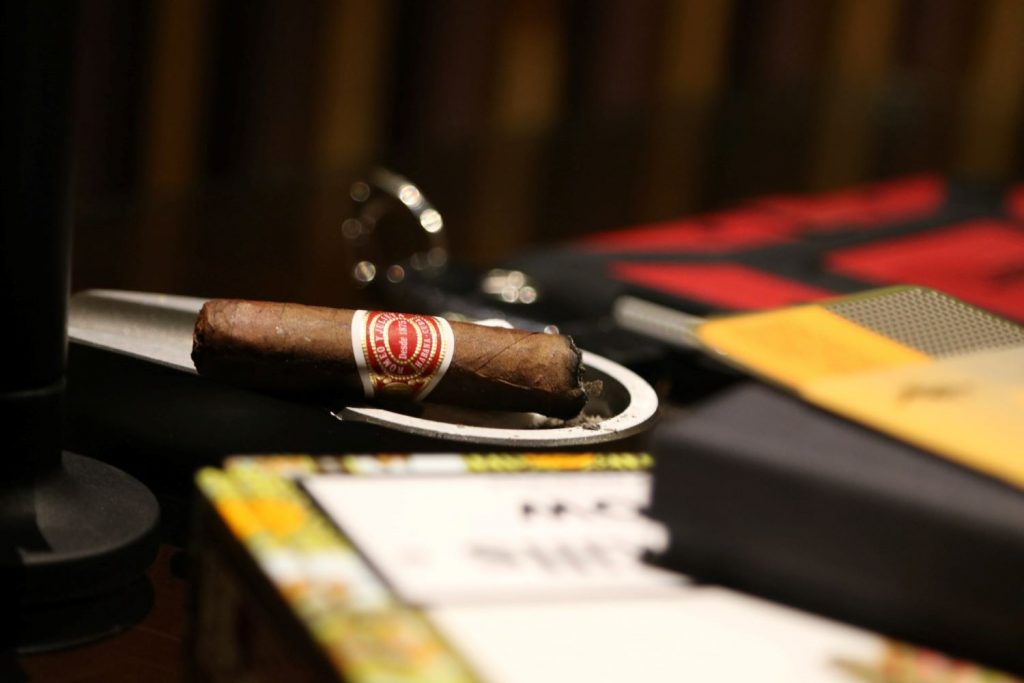 A five-pack can retail for less than $30. At that price point and quality, you are getting good value for money and a good introduction into the world of cigars. The tobacco is a blend of Dominican and Nicaraguan leaves, filler, binder rounded up in a Connecticut wrapper.
You should expect a hefty amount of smoke with registering notes of cedar and nuts for your expectations. Mild cigars come recommended over medium flavored cigars; however, this quality is just right to set you up on the right path.
Slightly stronger than mild, for most cigars suitable for beginners, this is another high-quality cigar at a bargain price.
Expect to register a certain creamy essence in the smoke; pay close attention, and you will notice it. It might come off as mild or slightly stronger, depending on your smoking sensitivity. The Rocky Patel Edge Connecticut Torpedo will give you a serviceable hour or so of enjoyment.
Inside the Ecuadorian wrapper is a Mexican binder. It is 6 inches in length and 52mm in girth. A five-pack retails for around $40
Alec Bradley Medalist Gordo
The Alec Bradley Medalist Gordo is a highly rated cigar, cracking several notable rankings in recent years. The expectation as far as flavor is concerned is a nutty flavor and hints of leather and tangy citrus. It constitutes a blend of Honduran/Nicaraguan tobacco with exclusively Honduran binder and wrapper. A single cigar goes for around $6.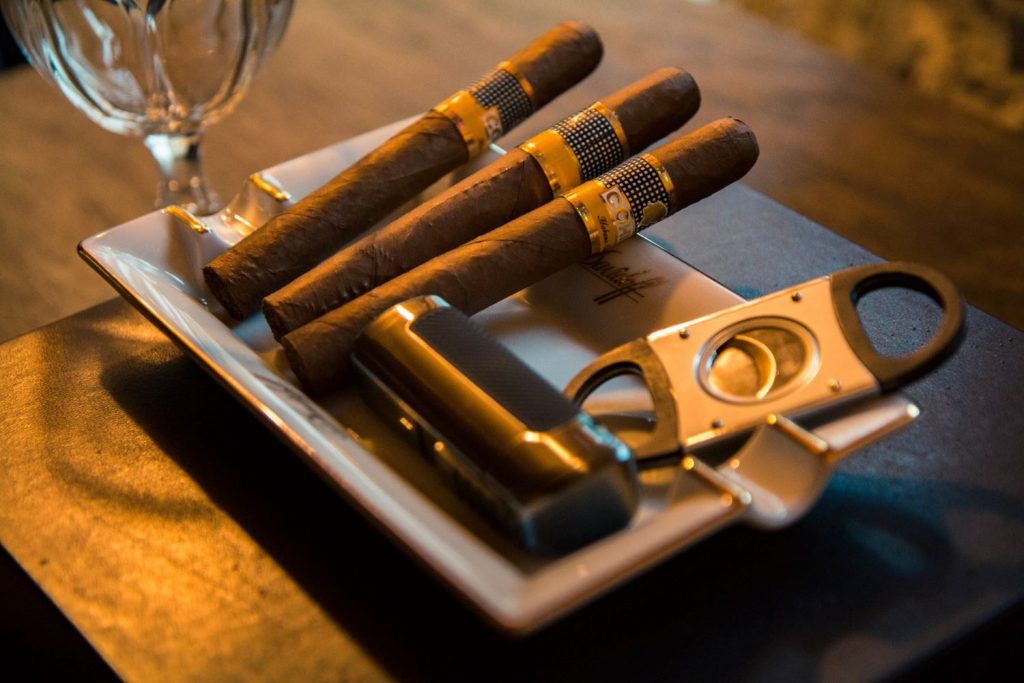 Padron Delicias Natural
Padrons have been a staple in the cigar world for quality build and smooth finishes for decades. They utilize a range of wrappers and fillers for different lines. The Delicias Natural is expertly crafted from Cuban seeds, bound and wrapped completely at the end with a uniform burn. You will detect flavor points of peppery chocolatey twists of coffee. They are comparatively affordable and easy on the palate.
Ashton Cabinet No. 7
Aged for seven years, this Dominican specialty is one of the best-rated cigars years in years out. The spicy, fruity chocolatey essence is the dream for new smokers for its subtle, sleek finish and stylish smoking experience. Do note that the Ashton Cabinet no. 7 is a luxury commodity cigar, and a single cigar can go for $10 and up.
Quorum Shade Corona
A lighter version of the Quorum Natural, it has the makings of a quality cigar. It is one of the more affordable lower-tier high-quality cigars you will find in the market and on this list. It is also very affordable. The Quorum Shade Corona, while mild, retains enough spiciness to intrigue you. A 20 bundle set retails for around $30, a steal for the quality this cigar represents.
The Arturo Fuente Flor Fina 858
While more potent than several cigars on this list, it contains just enough firepower to stimulate you without intensely harming your novel experience. Bound by a Cameroonian wrapper, it burns seamlessly and consistently without a hitch, effusing a sweet cedar essence with an underlying hint of citrus chocolate finish.
Macanudo Cafe
Macanudo offers a broad selection of cigars from budget options to luxury suite options. One of the more famous lines in its repertoire is he Café. It is mildly flavored with a Connecticut filler carrying long-matured Dominican Republic long-fillers. Its flavor chart will also contain light splashes of hay, toasty tobacco, and mellow serenity. Selling for around $7 a cigar, it is one of the best cigars for beginners.
Olivia Serie G
It is a medium-bodied blend of exclusively Nicaraguan filler encased in a smooth Cameroonian wrapper. It has a smooth taste, masterfully crafted, and a depth of bold flavors that make it a silky smoke to indulge in.
It's sparing an earthen flavor, dabbling in peppery spiciness. The Olivia G stands out and is a spritely introductory smoke for young beginners, embracing multicultural energy that opens up new cigar lovers' possibilities.
Conclusion
You will always have fond memories of the first cigar you smoked, where you did it, and who you were with. Think it through; choose wisely. Please note, smoking has an ill effect on your health, and this is not an advisory for anyone interested in cigars. With that said, if you want to partake in the world of cigars, then enjoy responsibly.