If you're like most people, you don't know much about buying cigars.
They can be overwhelming to the novice smoker, with a dizzying array of options and brands out there.
So how do you go about buying cigars? Well, that's why we're here! We have some expert tips that will help you buy the right cigars, the first time. If you are new to the game or just starting to build your own personal humidor, then take note. The world of cigar smoking is an expansive one with many nuances and traditions attached to it. This article will teach you everything you need to know before taking that first step into the world of premium cigars.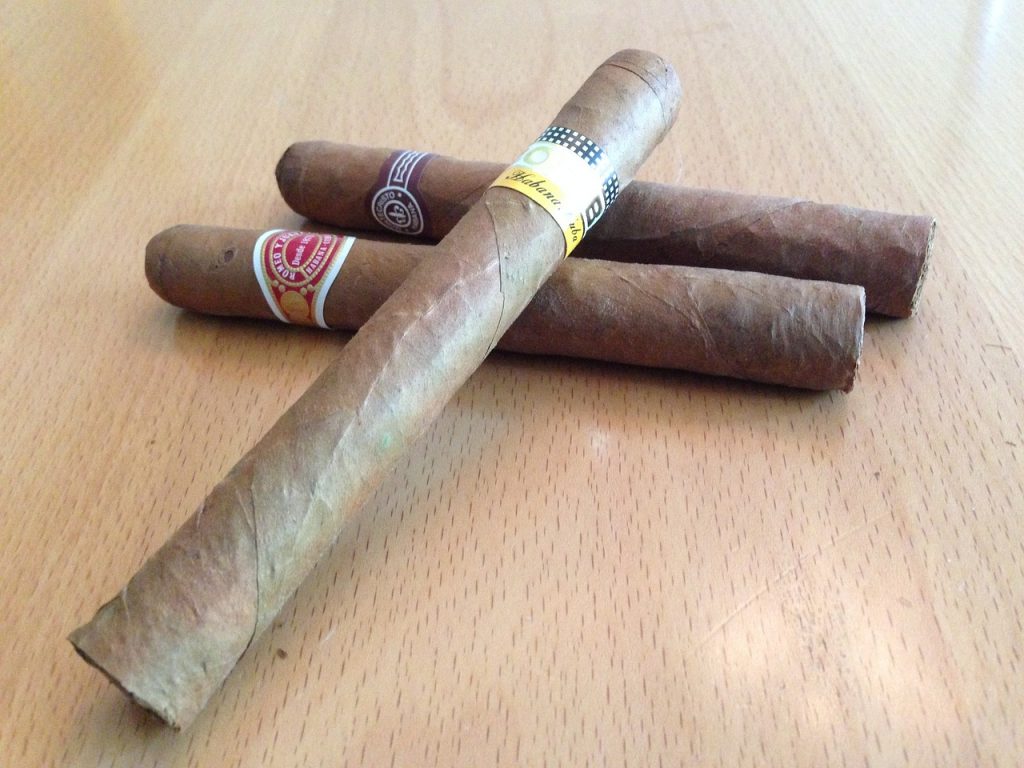 Research is Key
One important thing to note before you make any purchase is that research is key. Whether you're buying a new car or planning a vacation, reading reviews, studying data, and asking questions is critical. The same is true with buying cigars. When you're new to the game, it's easy to get overwhelmed with all the different brands, shapes, fillers, wrappers, and other details. Reading reviews and blogs can help you learn more about the various options out there and make an informed decision.
When it comes to cigars, there are a number of cigar review websites out there with honest and helpful information such as Cigar Aficionado, Cigar Dojo, and Cigar Emperor 
Establish Your Budget
Once you've done your research and have a better idea of what's out there, the next step is to establish your budget. How much are you willing to spend on cigars? When buying premium smokes, it's important to keep in mind that you get what you pay for. That said, high-end cigars don't have to break the bank. It's easy to buy low-end or machine-rolled cigars for as little as a few bucks each. However, if you want to buy premium, handmade cigars, expect to pay a little more.
Know What Type of Cigar You Want to Buy
As previously mentioned, the world of cigars is expansive. There are many different types, shapes, and fillers that go into cigars. It's important to know what type of cigar you want to buy. There are seven major types of cigars that you should familiarize yourself with.
These include:
Short cigars – These are often less than five inches long and are designed for quick smoking. They're great for people who want a quick buzz without the hassle of an hour-long smoke. 
Long cigars – These range from five to eight inches long and are usually the type you'd smoke while having a drink or two. 
Robusto cigars – These are a mid-sized cigar that's great for beginners and veterans alike. Torpedo cigars – These are long, thin cigars that are often used in pairing with other beverages. 
Corona cigars – These are short, fat cigars that are a great option for beginners and veterans alike. 
Churchill cigars – These long-length cigars are often reserved for special occasions. 
Specialty cigars – These include many different types of cigars. Some examples include: flavored, infused, or infused.
Finding the Right Smoke Shop
There are a handful of things to consider when choosing a smoke shop. You want to find a shop that stocks high-quality cigars. You also want to find a shop with an experienced staff that can help you choose the right cigars for you.
There are many different types of shops out there. Some specialize in cigars, while others also sell pipes and tobacco. Some shops focus on customer service and experience, while others focus more on price. Whatever shop you decide to go to, try to find one that stocks premium, handmade cigars.
The Dark Art of Choosing a Cigar
Once you've chosen a shop, it's time to choose your cigars. This is where the "dark art" comes in. Choosing the right cigars can be challenging. It starts with finding a shop that has a wide selection of cigars at different price points. You want to find a shop with a knowledgeable staff that can help you navigate all the choices and recommend a cigar that's right for you.
When you're choosing a cigar, there are a few things to keep in mind.
First, you want to choose a cigar that's right for you. If you're new to smoking cigars, it's a good idea to choose a mild, short cigar. If you're an experienced smoker, you can choose something a little stronger. Once you've chosen the cigar, you want to inspect it. Check the box and band for any signs of damage. You also want to check for freshness. The cigar should be slightly firm to the touch. The wrapper should be smooth and uniform, without any wrinkles. The foot should be packed properly, without loose or soggy tobacco.
Lock in With a Brand
Once you've found a cigar that you like, you want to find out more about that brand. What are their origins? How long has the brand been around? What makes this brand different from others? Some brands are more respected than others, and you want to make sure you pick a respected brand. You also want to find out how your chosen brand ages and stores tobacco. Some brands use Cuban tobacco, while others use Puerto Rican tobacco.
You also want to find out how the tobacco is stored. How long has it been in the humidor and how often does the brand rotate their inventory? All these things can have an impact on the flavor of the cigar.
Conclusion
That brings us to the end of our article on how to buy cigars. If you're new to the world of premium cigars, then we hope this article has helped you navigate the process.
Remember, the most important thing is that you have fun with this process. Don't get too hung up on the details. Just go into it with an open mind, and you'll have a great time!
Once you've bought your first cigars, don't forget to take good care of them. Store them in a humidor, keep them out of sunlight, and don't let them get too hot. And most importantly, enjoy your cigars!