Have you ever thought of how people came up with the perfect food pairings? Think mixing peanut butter and chocolate to make the most decadent peanut butter cups. Specific tastes go well together. And so do Irish whiskies and cigars.
There are endless combinations of smoke and liquor. Unfortunately, it's not easy to know where to start when trying to figure out the right mix due to the variety. The good news is, cigar aficionado pairings aren't where it all stops. With only a few tips, you won't have to work through all the available options to discover the perfect cigar and whiskey pairing.
Some whiskeys will easily pair with different cigars, and others won't go so well. For instance, a subtle whiskey blend such as Lambay Whiskey's malt or single malt will go well with a light cigar. Rye whiskeys and mild Bourbons pair well with medium-bodied smokes. Cigars that carry undertones of leather or deep, woody undertones will also go well with bourbon.
The rule of the thumb is that you match the drink body with the body of the smoke. If you have a full-bodied whiskey, you should pair it with full-bodied bourbon cigars. Similarly, a lighter whiskey is perfect with a mild cigar. If there's any imbalance, the cigar and whiskey can drown each other out or find the other off.
We compiled a list of the top Irish whiskeys that pair well with cigars. Have a look.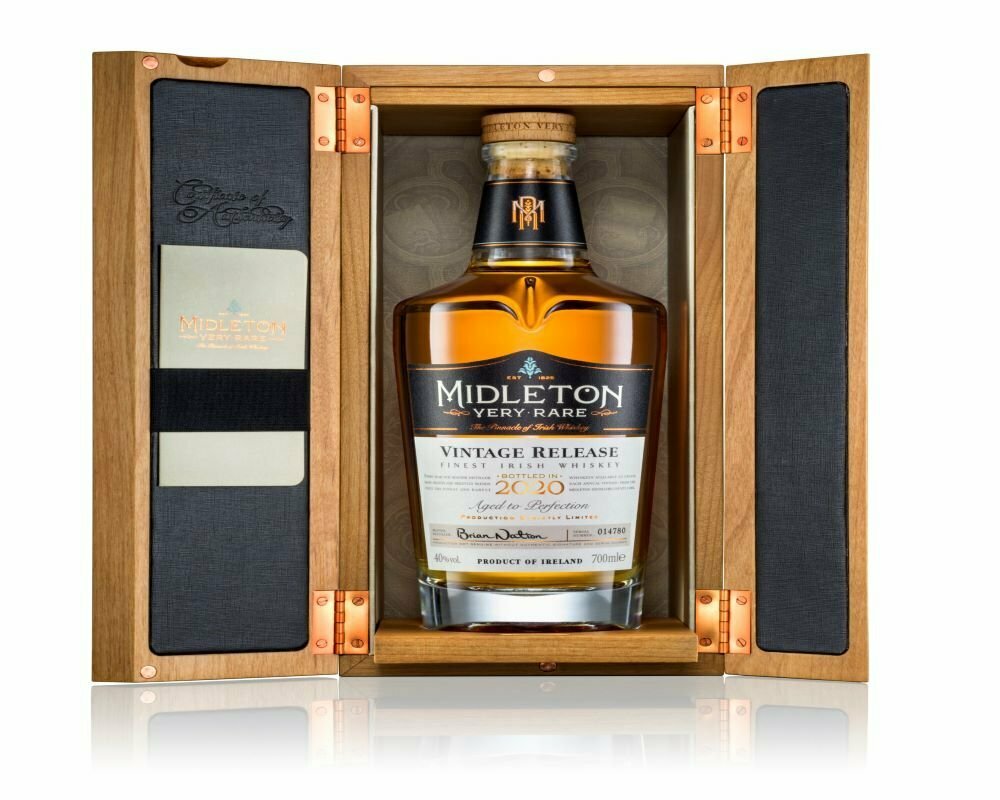 Midleton Very Rare 2020
Midleton Very Rare is an Irish whiskey released every year and is a sought-after blend. The most exciting thing about this whiskey is that this delicate whiskey has a similar blend to the A.J. Fernandez San Lotano Habano cigar, so they go well together.
The whiskey itself flows pretty smoothly when you take it in; then, it gives way to complex notes of different spices, sweetness, and vanilla. The initial notes are nutmeg, pepper, vanilla, cane sugar, and white chocolate fudge. These notes complement the antique wood notes resulting from spending years in premium oak casks.
Initially, you'll notice the San Lotano compliments the chocolate notes of the whiskey. However, once the initial influence of the cigar comes to a halt, you will experience the abundant spices that allow you to relax, making this one of the best drink cigars pairing you've ever had.
Pappy Van Winkle 15 Year Family Reserve
Pappy Van Winkle goes best with a Montecristo White Series. The Montecristo White is smooth and creamy and delivers heavy notes of cedar, vanilla, sweet coffee, and nuts. On the other hand, Pappy Van Winkle 15 Year Family Reserve is quite complex for a bourbon.
The wheated recipe was stored in specially selected barrels and stored in the Van Winkle aging warehouses' chambers for 15 years. Not many whiskeys are as smooth as this whiskey.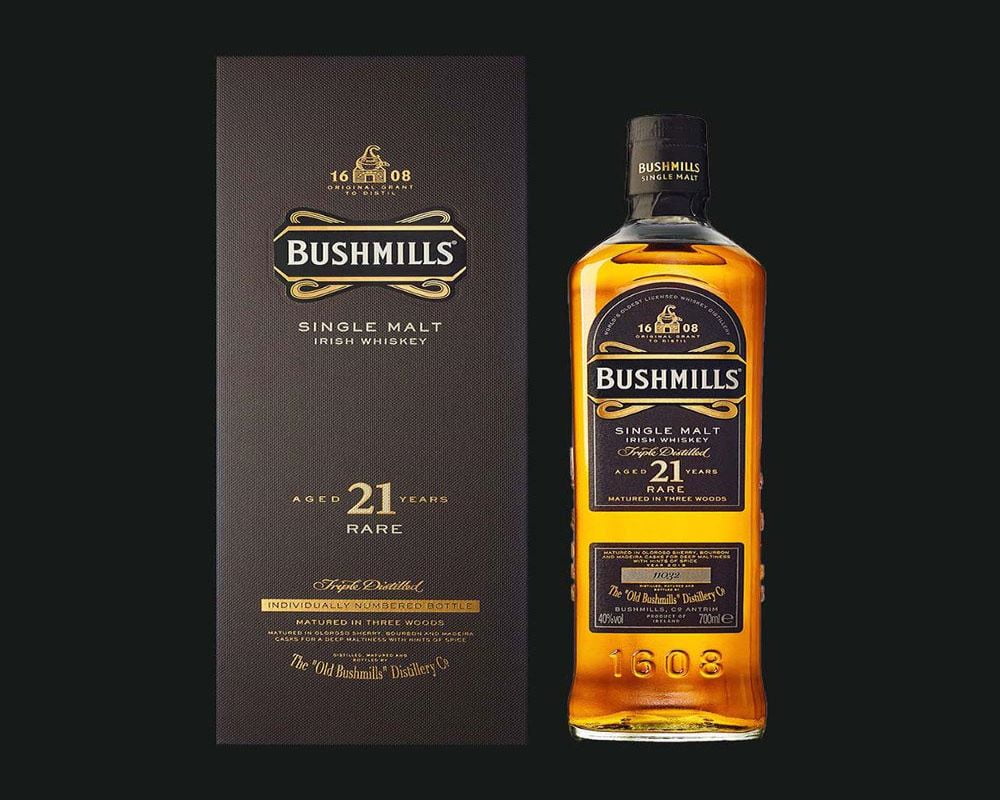 Bushmills 21 Year
Bushmills 21 Year and the La Gloria Cubana Serie DN°5 are very well suited. Bushmills 21 Year is aged for no less than 19 years in casks formerly seasoned in bourbon and Oloroso Sherry. It is then put into Madeira casks for two more years to mature.
In 2013, Bushmills was given Best Irish Single Malt of the year with a mind-boggling Whiskey Advocate 96 points. It has depth in aromatic maltiness, dried fruit flavors, and raising notes.
You have to be careful when choosing a cigar for this drink as it has to be perfectly balanced. This is why the La Gloria Cubana Serie D N°5 makes the perfect combination for this drink; while the cigar itself is exclusive, you can still find it with the help of the right retailers. It delivers distinctive aromas of cinnamon, pine nuts, and coffee beans, making it the perfect aromatic cigar for Bushmills 21 Year. 
Connemara 12 Year Old
Connemara, a 12-Year-Old, is best suited for Romeo y Julieta 1875 Deluxe No. 1. Even though Connemara has some intense flavors, Romeo won't get overshadowed by it. Romeo is a perfectly balanced cigar, and it will add some fierce layers of sweet spice and leather.
The cigar's nutty wood notes will combine with the delicious smokey apple of this Irish whiskey. Before the peat of the whiskey greets your nose, the layers of peppercorns and vanilla will grace it. The nutty undertone will first hit your palate, and then hints of soft fruit will pop up on the way.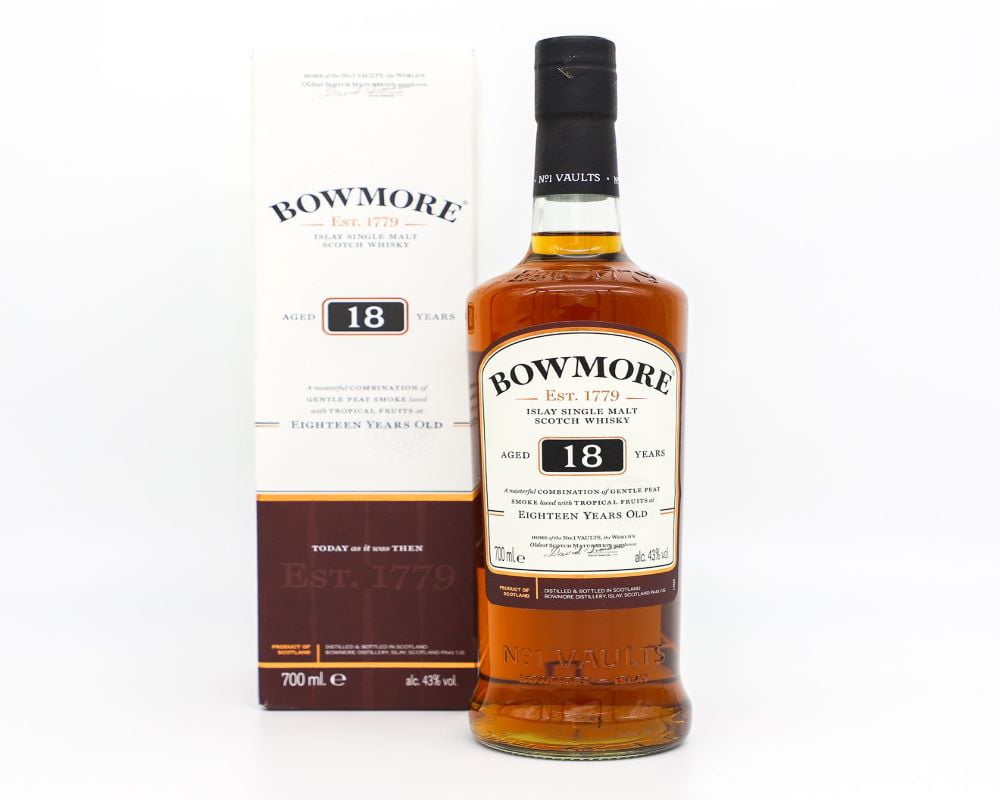 Bowmore 18 Year Reserva Single Malt
Romeo y Julieta Exhibicion No. 4 is one of the best cigars to pair with scotch. Bowmore 18 Year Reserva is aged in the finest oak casks. It is one of the most balanced scotch whiskies that you could ever try. Bowmore 18 Year Reserva is one of the rarest whiskies to be produced by the company, and it makes excellent scotch and cigar pairings with Romeo.
To enjoy the drink further, allow the chocolate and soft fruit to combine with the light smokiness of the metallic smoke. After that, keep drawing until you want more whiskey after a few more puffs.
Conclusion
There are many cigar and whiskey pairings out there, and just because we listed a few doesn't mean that it's all you have to work with. Tastes vary, and someone else's likes may be a bit too or mellow for you.
Whether you're looking for the best cigar to pair with crown royal or the best whiskey to pair with Camacho Connecticut bxp, all you need to do is experiment a little until you find a pairing that's perfect for you.